---
ABOUT GO SCHOOL OF MOTORING
---
OVER 380 TEST PASSES AT GREENOCK TEST CENTRE SINCE 2007

NUMBER ONE DRIVING SCHOOL AT GETTING INVERCLYDE ON THE ROAD
Since my first test pass in November 2007 I have guided over 350 people to obtaining their driving licence. The age range of my successful pupils ranges from 17 (lots of them) to my record of 71 years. You can be guaranteed, then, the services of a very experienced and successful instructor.
---
DVSA 'GRADE A' INSTRUCTOR

HIGHEST GRADE OF INSTRUCTOR RECOGNISED BY DRIVING & VEHICLE STANDARDS AGENCY & GRADED IN TOP 5% OF DRIVING INSTRUCTORS IN THE UK
The Driving & Vehicles Standards Agency is the Government body in charge of everything relating to vehicle and driving standards in the UK. They are responsible for the MOT test. The Highway Code is published by them. They are responsible for the conduct of theory and driving tests.
The DVSA is also responsible for the registration of driving instructors and for checking the quality and standards of their tuition. They do this by carrying out regular assessments of instructors through Standard Check Tests. The DVSA want you to have the best possible tuition so, in order to guide you, they grade instructors according to their teaching ability. I am currently a Grade A instructor which is the highest level of instructor recognised by the DVSA. On my latest standards test I scored 94% which not only qualifies for a Grade A but scores in the top 5% of intructors in the UK.
You can confirm my grading by visiting DVSA Find a Driving Instructor. Type in my postcode 'PA16 9LH' to confirm. You won't find a grading for every instructor as a driving instructor's grading and score will only be shown if the instructor has given the DVSA permission to show it.
---
CAR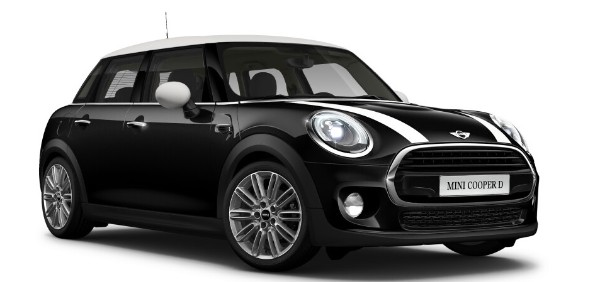 You will be taking your lessons in a BMW MINI Cooper D.
A fantastic car to learn in, beautifully finished, full of class & charm, superbly equipped and bursting at the seams with technology to match its cool looks. And on top of that ... ridiculously easy to drive. Don't worry about fitting in! The five-door version of the Mini is Fiesta-sized and can easily accomodate six foot plus drivers!