---
LATEST NEWS
MOTORWAY DRIVING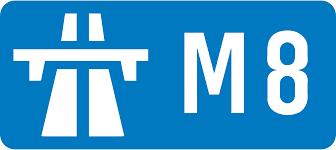 Learner drivers will be allowed to drive on motorways, while accompanied by an approved driving instructor in a dual controlled car, from 4 June 2018. This is great news and I will immediately start incorporating motorway driving into lessons from that date.
LATEST PASSES
JULY, AUGUST & SEPTEMBER 2016
RORY McSTAY MEGAN McELENY CALLUM TOCHER
Rev. DAVID COLEMAN HOLLY McFARLANE ANDREA SWEENEY
PAULA MEECHAN ANDREW MacDONALD DIONNE LYNCH
TESSA HANLON Dr. LACHIE DICK MARK WILLIAMSON DAVIE McCAULEY
OCTOBER, NOVEMBER & DECEMBER 2016
DAVIE MacKENZIE DYLAN McFADYEN LUKE YOUNG
ELAINE LYDEN GRANT McLACHLAN AMY DARRAH MADAN LAL
JANUARY, FEBRUARY & MARCH 2017
DAVID WATSON GARY LEPICK RYAN CAMPBELL
KAYLEIGH McDONALD HEATHER SCULLION SIMON BREŽOVAR
LAURA NEWBURY CHLOE LEI ANDY LEE
APRIL, MAY & JUNE 2017
AMY MEECHAN JENNIFER HEYS SOPHIE McCORMICK
ABIGAEL CHICHTON ADAM NEILL JORDAN SKINNER
CARRIE McCROSSAN JANMARIE KANE AILSA FREEMAN
AMANDA CURRIE FERGUS McGOWN JOHANNA BAXTER JOANNA TOOMEY
JULY, AUGUST & SEPTEMBER 2017
RACHEL NEILL CAOILFHINN KENNAN PAUL CRAWFORD
MARTIN McNEIL JAMES McDONALD RONNIE BLAIR
SCOTT McCABE RYAN DOYLE CHLOE McCALLUM
BRIONY PRIESTMAN ROSS JARDINE EMILY WARD JAMES KEENAN
OCTOBER & NOVEMBER 2017
CHRISTINE MILLER SUSANNAH GALLACHER LEWIS McHAFFIE
ADAM GREER CRAIG ANDERSON HEATHER RAMSAY ABBI THOMAS
JANUARY & FERBUARY & MARCH 2018
LEWIS REANEY CHLOE LAVERTY SUZY McCARTHY
AMY O'NEILL CLAIRE McFARLANE NIALL PTOLOMEY
DAVID BURROWS THOMAS RUTHERFORD RONAN DONNACHIE
REBECCA CANNON HOLLY COWDELL
ANUSHA KARMACHARYA SHRESTHA KELVIN COOKE
APRIL & MAY 2018
LEE FLYNN IAIN HARRISON SIÂN CAMPBELL
DRIVING TEST CHANGES
The changes to the driving test started on 4 December 2017.
The changes are include an extended independent driving section (up to 20 minutes, which may include following sat-nav directions), show me questions being asked on the move as well at the start of the test and changes to manouvers. Parallel parking remains in test and will be joined by driving into a car park bay and reversing back out, or pulling upon right, reversing back two car lengths and driving off. You will still be required to do one manouver.
You can rest assured that all my pupils will be very well prepared for these changes.
ck driving instructor